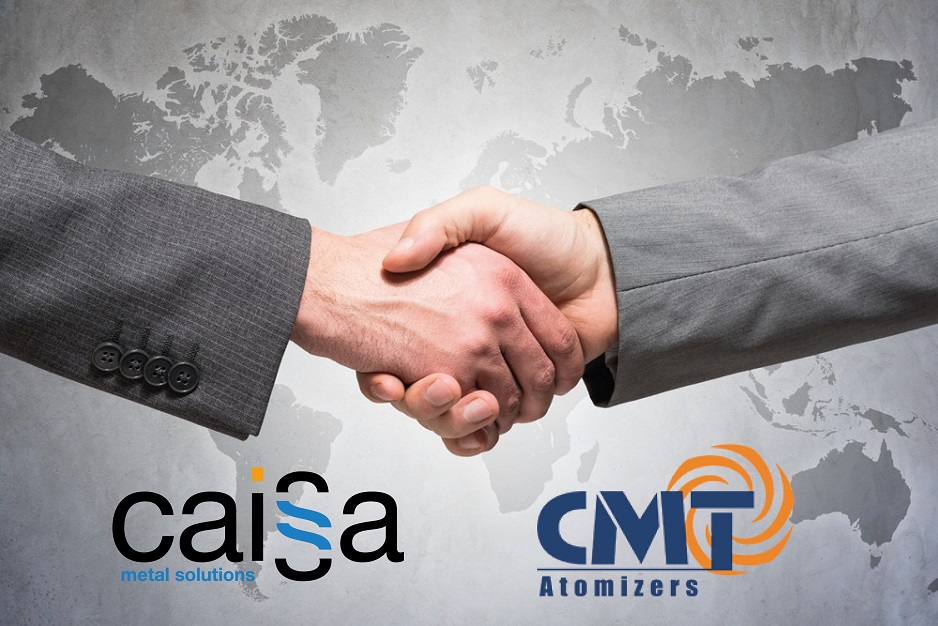 CAISA SL has expanded its strategic positioning in Spain, Portugal and South America (except Brazil and Chile) with the signing of a collaboration agreement with the multinational CMT Atomizers.
This alliance broadens CAISA's market, incorporating new services and high-tech products.

The collaboration agreement covers consultancy, production and assembly, as well as after-sales maintenance of the equipment. A formula of collaborative innovation and a win-win for both companies.

The agreement was signed this autumn and was immediately accompanied by an order for two oil-free atomisers with a capacity of approximately 900 and 1,500kg/h for two new projects in the food sector in Spain.

CMT Atomizers is the world's only producer of high-performance rotary atomisers for spray drying applications in the dairy, food, pharmaceutical, chemical and flue gas cleaning industries.